Quality Assurance Automation Services
Take advantage of our quality and business assurance services in order to automate, simplify and improve your processes, reducing costs and gaining agility.
We are ready to address the most common issues and challenges of your test automation approach and SW quality assurance

Growth of Technical Debt
Growing amount of defects
Low product rating or service NPS
SW unstable and unreliable
Lack of QA Resources
Bypass or skip QA activities
Regression cycles too large and resource-demanding
Low coverage of User Stories by formal testing

Ad-Hoc Testing Approach
No test strategy
Unknown Acceptance Criteria
Focus on white box unit testing
Accelerate your test automation projects and services delivery with our quality assurance framework
Quality Assurance Toolkit (QAT)
QAT is an open-source automation framework, designed to accelerate your test automation projects by saving 30% to 50% of the effort required to build complex and system integrated (end 2 end) test automation scenarios.
It is the result of our accumulated experience in this field and it keeps improving project after project. It is battle tested: hundreds of thousands of automated test scenarios have been already executed on top of QAT and the number keeps growing everyday.
Our Quality Assurance Services
QA Automation Consulting
Based on our experience, we can provide guidance on the test automation approach you desire to persue.

Continuous Testing
Process Implementation
We can support you on creating a test automation architecture that includes your automated test sets in your CI/CD processes that will ensure continuous execution of your automated test scenarios.
Complex & Integrated System Test Automation
Technology & industry agnostic, our distinctive approach enables complex end 2 end business processes validation and assurance, in application ecosystems with multiple technologies.

Web Automation Testing
Reduce time for manual testing by automating the user interface and validate the functional correctness of your web applications.
Mobile App
Automation Testing
Mobile automation testing using mobile farms from top providers to ensure the stability of your App in any device.

Non-Functional Testing
Validate if your application meets your acceptance criteria regarding non-functional requirements: Performance and User eXperience (UX).
Our Quality Assurance Services
QA Automation Consulting

Continuous Testing Process Implementation
Complex & Integrated System Test Automation

Web Automation Testing
Mobile App Automation Testing

Non-Functional Testing
Simplify and improve your processes with our quality and business assurance solutions
Business Process Assurance (BPA)
A functional system for monitoring 24/7 your business processes functional correctness and SLAs in live environments.
Test Data Management
Server (TDMS)
Central Data source for test scenario executed, both for manual and automated test scenarios. Handle data needs for your multiple environments in a single account.
We can add measurable value to your projects
Regression execution effort reduction
Continuous Testing of Regression Test Set
WITHOUT TEST AUTOMATION:
Once per Sprint
WITH TEST AUTOMATION:
Everyday
Total cost of testing reduction
Work with an experienced and certified team of experts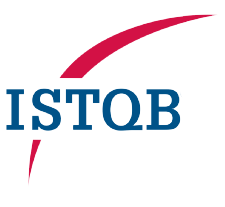 Evaluate the quality of your software faster and in a continuous and automated way with our ISTQB – certified QA team.
Our service value proposition is very simple: technical knowledge +  deep expertise + budget fitted to needs.
Our focus is to deliver value in the form of test sets, fully integrated with your CI/CD pipeline and lifecycle management application, that continuously upgrade the quality of the SW under test.
Technical Knowledge
Selenium, capybara, cucumber, robot, katalon, etc. We do not focus on tech. We focus on upgrading the quality of the SW under test. But, if you ask us our preference: we go for cucumber + ruby.
Deep Expertise
Deep expertise. 7+ years of experience in BDD/TDD methodologies and agile test automation.   Principal role in building and delivering test automation projects around the world. 
Budget Tailored to needs
Fixed Scope, team augmentation or managed service, choose the engagement that best fit your QA automation project budget needs. Effective work from day 1.
Contact us for a
Free

QA Automation
Services

Quotation