5 key benefits of a successful cloud strategy
As a result of the worldwide pandemic, more organizations are implementing a cloud strategy, redefining their offerings and becoming more cost-effective, nimble, and imaginative in their operations. According to Gartner, until 2023, 40% of organizations will move their workloads to the multi-cloud. But what exactly is cloud, why it is so important and how can your business have access to its benefits? In this article, we cover all these points and explain how our team of experts can support your business throughout its journey to the cloud.
What is cloud

technology

?

 
Before we go into the advantages of the cloud, let's first define what cloud technology is. Despite appearing to be an abstract concept or something far from your reality, you probably have already engaged with cloud technology in your day-to-day life when using your email or other digital services.   
Cloud computing is an innovative technology that allows you to store and access data and programs over the internet rather than on your device's hard drive. The name "cloud" refers to the Internet in a metamorphic sense. With cloud computing technology companies choose to access their computational power over the internet, or the cloud, and pay for it as they use it, rather than investing extensively in databases, software, and hardware.   
So basically, cloud migration is the process of moving digital resources from on-premises infrastructure to the cloud computing environment. This means that, with the cloud, organizations of any size may use sophisticated software and IT infrastructure to grow, become leaner, more agile, and compete with larger companies. 
The benefits of cloud adoption
Enhance productivity and efficiency, making your teams more agile, improving your business speed and software development time to make while working on the cloud. Cloud systems adaptability allows firms to respond to changing customer and market needs. You can swiftly deploy and grow infrastructure as well as enjoy plug-and-play solutions without disrupting your daily company operations. 
Cut costs on buying and supporting on-premises equipment, taking advantage of cloud pay-as-you-go services, paying only for the services that meet your business needs, and have the possibility to optimize workloads to make them function more efficiently and cost less to operate. Migrating to the cloud can help organizations of all sizes to reduce costs and improve IT productivity. According to Microsoft Office 365, 82% of the companies surveyed reduced costs by migrating to the cloud.  
Be flexible to quickly meet business demands, scaling your operations without having to invest in physical infrastructure, and taking advantage of on-demand cloud scalability features. IT systems may become obsolete in a short term, making it difficult for businesses to respond to clients' needs. Organizations may drastically alter their infrastructure and workloads via cloud migration, allowing them to meet today's needs without being bound by the technology and assets that made sense in the past. The cloud empowers you to manage your resources based on your own personal and commercial requirements. 
Make your business operation more reliable reducing risks by improving your backup storage and disaster recovery power. It also offers software to help enterprises in monitoring and securing their infrastructure. That is why cloud migration is a surefire way to cut down on downtime and reduce the chance of data loss in the future. However, the cloud should be modernized on a regular basis to meet the most recent industry requirements. 
When business solutions are accessible over the internet, employees have the freedom to use, change, and share documents and information in real-time via shared storage. Cloud enables greater collaborations, product development, and customer support by allowing employees to hold virtual meetings. You can also manage the access controls and handle authorization to the data on the security side. 
How to implement a successful cloud strategy
Remember that there is no such thing as one-size-fits-all cloud migration. That is why it's crucial to understand where your business sits and what the best fit and newest trends are for meeting your needs. For that, it is critical to do a digital maturity evaluation for your company. 
A successful cloud migration requires the development and implementation of a clear strategy that sets up migration goals and a timeframe, names resources, foresees problems, and defines the project's success. After following a complete digital maturity evaluation and defining the best strategy, with the support of a team of experts, it's time to put your migration plan into action
For a better outcome, it is important to follow all stages and enforce best practices suggested by the main service providers of the public cloud, such as Amazon Web Service. The major goal here is to complete your migration with the least amount of downtime, at the lowest expense, and in the shortest amount of time possible. It is also important to work with an experienced and certified partner, as you can risk disrupting your business operations if your data becomes inaccessible to users during a migration process.  
To take full advantage of all the benefits that the cloud can offer you, it is always necessary to keep your data up to date. For this reason, besides migrating workloads to the cloud, the modernization and management of these resources on an ongoing basis are also extremely important. But there is no need to worry about that, as Ritain.io is ready to support your entire business journey to the cloud. With our team of certified experts, we can support your company in all stages of the process, migrating, managing, modernizing and giving continuous support to your business operations on the cloud.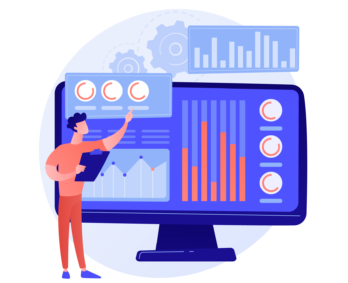 Digital Maturity Assessment
Two-week assessment of current IT Application landscape, processes, and challenges to jump-start your automation journey.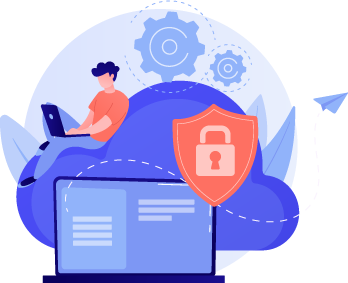 Cloud, DevOps & K8s Automation
Multi cloud expertise on infrastructure and application migration, modernization and management.
Quality Assurance & Test Automation
Improve the quality of your software in a continuous way, supported in our expertise on BBD/TDD methodologies.
Business Agility Tech
Accelerate your test automation project with our assets delivered in a SaaS or PaaS model.
Robotic Process Automation (RPA)
End repetitive tasks and make digital transformation a reality through RPA.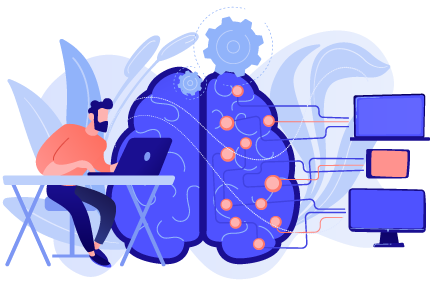 Data-Driven Innovation
Get actionable insights with Statistical Models for AI / Machine Learning.
Check other Blogs and Use Cases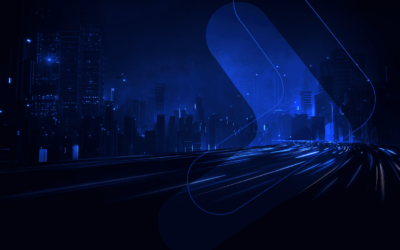 In this project, our team supported a leading payment app, with more than 300 million users, to improve its test management process by adopting Xray as its new test management tool. Following an end-to-end approach, it was possible to successfully migrate 2 distinct...
read more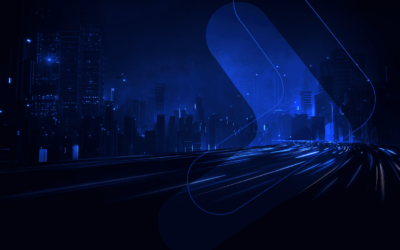 In this project, our team supported a leading payment app, with more than 300 million users, to improve its test management process by adopting Xray as its new test management tool. Following an end-to-end approach, it was possible to successfully migrate 2 distinct...
read more
Optimization is definitely one of the most important reasons that lead enterprises to look for solutions to support and improve their operations. The management of daily operational and manual tasks that take a long time to accomplish and are prone to human error is a...
read more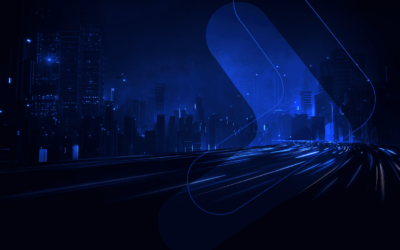 This is a successful use case of automation of a critical finance business process that can be prone to errors when based on manual tasks. Following Robotic Process Automation best practices, our team of experts was able to automate the manual invoice processing and...
read more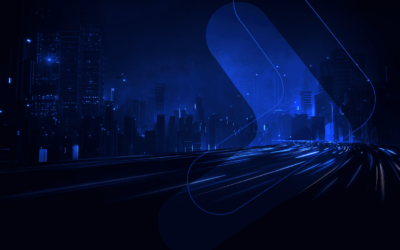 This is a successful use case of CI/CD processes implementation on a Cloud IT infrastructure with Kubernetes.  In this project our team of experts worked with a relevant client in the e-commerce space, improving its business agility with new CI/CD processes. Having...
read more
Contact us for
more information