More than just Quality Assurance - insights from EuroStar
"What expect from EuroStar?" That was what we asked ourselves once we knew we would have the opportunity to participate in Europe's Largest Testing Conference. For us, the most logical response was: it will be an event where we will learn a bit more about other platforms and methods of working on Quality Assurance. To tell you the truth, we weren't totally wrong, but that was just a small part of the experience.
To give you an overview of some of the most relevant tendencies, we have selected the top 4 topics discussed on EuroStart that left us thinking up to this day.
1. QA it's a totally different science
Most of the time there is a taboo that the QA value added to a project is not that relevant, as it is not always visible. In fact, you can see this way of thinking reflected in the academic field as most university courses focus more on the subject of development. This makes sense as development is an essential aspect of Software creation, but Quality Assurance is also important, if not crucial.
With an example from our daily lives, you may understand better what we mean. As you may know, many of the new cars are controlled by software, right? What could happen if this software is not tested properly? We would probably see car crashes, speed tickets, unexpected braking, and a million other possible scenarios occur.
In order to avoid this kind of situation, there are "scientists" capable of looking at a product and thinking, "How could I break it?". That is done not by testers for the purpose of showing that development teams did bad work, but to assure that the product achieves the expected quality level and that at the end of the day users are satisfied and product owners are proud! By following this process we can guarantee that the product is already half of the way to achieving success. With this, we don't mean to say that QA saves the world, but it does make sure that you have the right tools to do it!
2. Data Management
This subject may not be critical for some businesses, but for others, it is an essential aspect. Think for example in a bank that updates its software without performing any validation with old accounts, losing clients' data and causing that, all of a sudden, money disappear from their accounts. We know that this is a radical example, but it could happen, as well as others less severe problems related to Data Management.
That is why Data Management represents a challenge for many organizations, especially when considering that many different people, inside the same company, may need to access and validate data simultaneously. For this reason, software that allow the QA team to assure that they have the simulation of production behavior in QA environments are the future. Besides that, software such as Ritain.io's Test Data Management Server, which enable companies to have a centralized and systematic approach to a test data management process, are also important.
3.

Automation

Do you remember "Modern Times", a Charlie Chaplin movie? This movie shows us, in a memorable and funny way, how repetitive work can go wrong when done by humans. That is why, thanks to automation, in the last few years we have moved from having workers doing manual and redundant tasks in factories to robots doing that. Due to these changes, people now can apply their effort in tasks that require another level of thinking and where they are able to add value.

Due to automation, we have the opportunity to delegate some of the repetitive tasks, once performed by people, to robots. This kind of change can result in cost reduction and gains of efficiency for many businesses. In software regression tests, for example, robots are able to execute tests 24/7 hours, 365 days per year,  leading to significant competitive gains for a company.

Now you may be thinking: Ok, no more Manual QA testers are needed! Sorry to disappoint you but that is not properly true. In fact, there are lots of points and details that only a human eye could be critical enough to validate and confirm based on the laws and business rules defined. But automation represents progress, as it will give a boost to business projects and products validation processes, allowing Manual QAs to work in what they are most needed. If that sounds appealing to you and your business, contact us to know how we can help you with our Quality Assurance Automation Services.
4. Artificial Intelligence
Have you ever heard about AI? If not, we can tell you that it is a technology that mimics human intelligence to perform tasks and, improve without constant human interaction. Now that you have some brief context, can you think of some product from your daily life that uses AI?
One of the first ones that may come to your mind is the iRobot. This is a very good example of AI product as they can scan all the perimeter in which they are, create a map of the area and define, by the neurological network, what should be the best approach to clean the area with less effort. As IT professionals we have heard this same example several times as it is a good example to explain the logic behind AI. However, it is important to discuss how could AI be applied to Quality Assurance.
When integrating AI to QA process it would be possible to test webpage and mobile applications in just a few minutes, or even seconds! With AI it is feasible to automatically test all the pages on a website, click in all the buttons on an application, and in a short period of time scan all the options you have available without the need to create any line of code. This could all be operated by a robot while you have a coffee as you just need to validate the process at the end and let the robot, based on a number of executions, improve themselves.
In conclusion, we should say that this event allowed our team not only to have some insights about what the future of QA could be but also to understand that most of the QAs have the same passion and headache in their careers. Without any doubt, even remotely, it was worth every minute. We expect to join EuroStat on the next edition and keep helping define the evolution and future of the Software Quality Assurance sector.
Written by: Bárbara Matos, QA Tribe Leader @ Ritain.io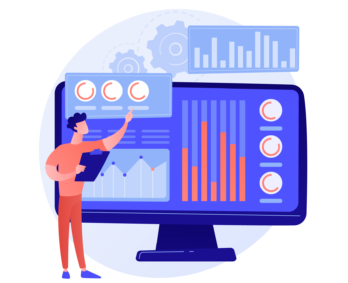 Digital Maturity Assessment
Two-week assessment of current IT Application landscape, processes, and challenges to jump-start your automation journey.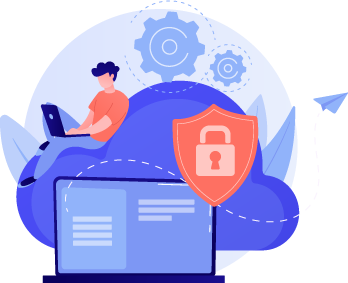 Cloud, DevOps & K8s Automation
Multi cloud expertise on infrastructure and application migration, modernization and management.
Quality Assurance & Test Automation
Improve the quality of your software in a continuous way, supported in our expertise on BBD/TDD methodologies.
Business Agility Tech
Accelerate your test automation project with our assets delivered in a SaaS or PaaS model.
Robotic Process Automation (RPA)
Improve the quality of your software with our experts on BBD/TDD methodologies.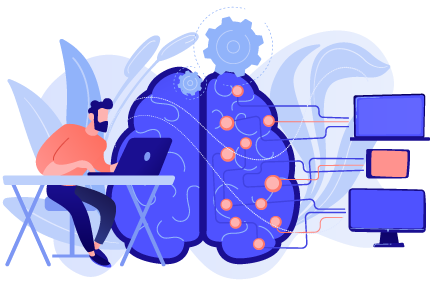 Data-Driven Innovation
Get actionable insights with Statistical Models for AI / Machine Learning.
Check other Blogs and Use Cases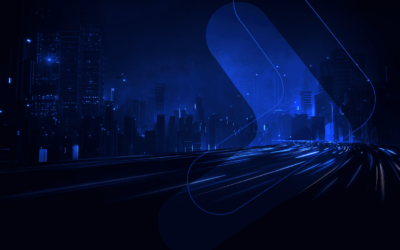 In this project, our team supported a leading payment app, with more than 300 million users, to improve its test management process by adopting Xray as its new test management tool. Following an end-to-end approach, it was possible to successfully migrate 2 distinct...
read more
Contact us for
more information