Business Process Assurance
Improve your process monitoring with a real-time functional monitoring tool for your most critical business processes on live and on production environments, delivered in a cloud-based SaaS model.
We are ready to address the most common issues and challenges on business process monitoring
There are monitoring tools for servers, network, cloud infrastructure, containers, databases, security, etc. Lots of them! Some of them are really great but, none of them assures what is most important for you: that your critical business processes are error-free and with the expected User eXperience (UX). Because if those processes are not working, your customers are not able to use your service.
Revenue lost or low service usage
Poor customer experience due to service functional errors

Low Net Promoter Score (NPS) or Customer Churn
Improve your Net Promoter Score (NPS) through BPA
Business Process 
Assurance (BPA)
BPA is a framework for test automation and reliable test analysis tool, that lowers development times and improves error detection through CI/CD methodology.
BPA does not replace other infrastructure or middleware monitoring applications. Instead, it adds a new monitoring probe to your stack: business process functional validation acting as a real end customer or user to your service.
Real-time Process Monitoring
Access information of test scenarios success and stability rates, number of passed or failed scenarios, get SLA warnings. Integrate with your favorite Notification Manager (JIRA, Telegram, Teams) and get real-time alerts for failed scenarios.
Get detailed and metrics about each scenario functional monitoring: from execution & duration times, status, historical results and detailed information about each execution.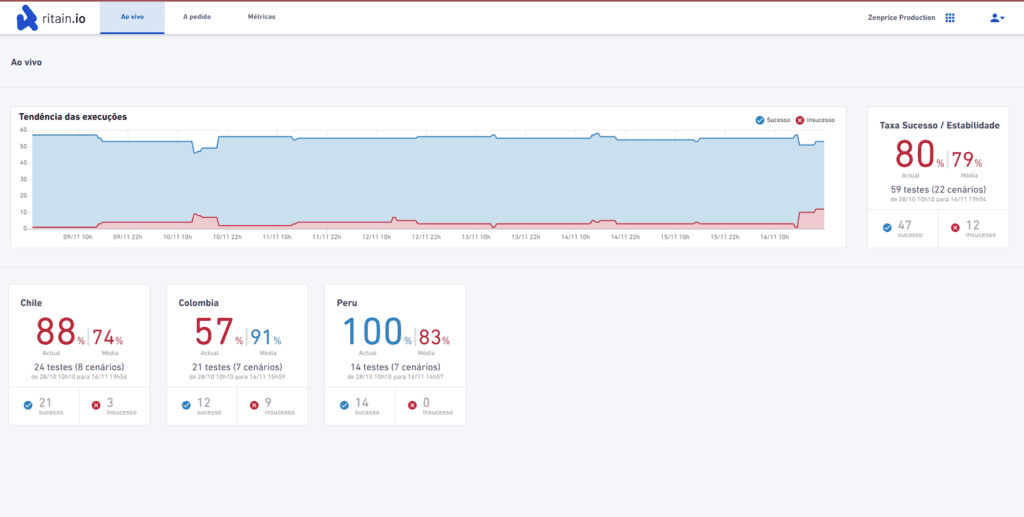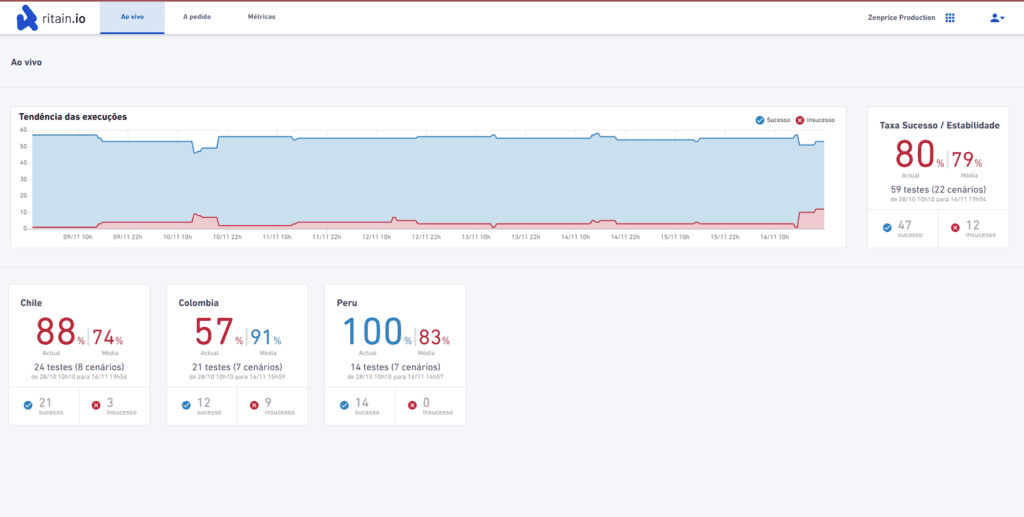 Re-execute, record and compare
Access scenarios details and review executions through video or picture filesRe-execute scenarios on demand and compare with history.
Be ahead of your customers when it comes to detect any error on the processes that will impact them the most and their satisfaction towards you as digital service provider.
Business Processes Monitored
24/7 functional error monitoring of your business user stories

Collects User eXperience (UX) metrics from each process execution

Configure SLAs for your UX metrics for every process step execution

Based on state-of-the-art automation technology and in an adaptable architecture

Easy integration for notifications and traceability (JIRA, Slack, Telegram, Kayzala, Teams)

Detailed execution history per scenario under testing

Video recording and evidence generation for failed executions

Dashboards for real-time analysis & live metrics

Omni channel validation: web, mobile and API

White label app: personalize with your company colors and branding
UNEXPECTED BUSINESS PROCESSES FAILURE RATE
24/7 functional error monitoring of your business user stories

Collects User eXperience (UX) metrics from each process execution

Configure SLAs for your UX metrics for every process step execution

Based on state-of-the-art automation technology and in an adaptable architecture

Easy integration for notifications and traceability (JIRA, Slack, Telegram, Kayzala, Teams)

Detailed execution history per scenario under testing

Video recording and evidence generation for failed executions

Dashboards for real-time analysis & live metrics

Omni channel validation: web, mobile and API

White label app: personalize with your company colors and branding
UNEXPECTED BUSINESS PROCESSES FAILURE RATE
Contact us for a
Free

QA Automation
Services

Quotation