THE FUTURE OF DIGITAL BUSINESS FROM THE CLOUD TO AI AND RPA
We all know that digital business is the future but keeping up with all technological changes is a challenge. During this past year we've been hearing about some new technologies trends like cloud computing, artificial intelligence (AI), robotic process automation (RPA) but most of the time there's not a clear definition of what are they and what they do.
If you are asking yourself what do these words mean and how these new technological trends can add value to your business, this article is for you. Here we will explain these concepts and explore, in practical terms, how they can support your business transition to the digital era.
1. Cloud Computing
Cloud computing can be defined as the on-demand IT services via the Internet. When you're online and using the cloud, you can gain instantly access to a lot of resources from applications to storage or even servers. Due to its own characteristics, cloud computing can be seen as one of the core aspects of digital business.
The business case is straightforward: you do not need to worry about spending a huge upfront amount of money for on-premises infrastructures because cloud computing allows you to adopt a pay-as-you-go pricing model. Still, it can be implemented across all types of business: technology, life sciences, sport, financial or e-commerce businesses, no matter where your location is.
Moving to the cloud can be scary hence one of the main concerns comes from data security. A lot of companies tend to worry about cybersecurity and data protection, however, the data stored in the cloud is encrypted and the use of the private cloud allows you to have strong control over the users that can access your cloud and data.
2. Artificial Intelligence
AI is best known for the capacity to make intelligent machines perform duties typically human alike due to machine learning (ML), a subset of AI. ML operates through algorithms that can predict decisions due to past events and data analysis.
The main difference between AI and ML is that AI refers to programmed machines like computers to perform human alike tasks, while ML refers to not clearly programmed machines that learn from data and then make predictions.
With this kind of technology machines became autonomous, the same happens with computing. At the same you benefit from less user vigilance into your own applications, AI can also help you strategize according to your own specific business needs such as customer's experience and satisfaction or increase profitability.
In cases of anomalies or process optimization, AI is also the way to go. For example, if you switch from manual tasks to automated tasks your employee's productivity will increase, because they will have more time to focus on other activities.
 3. Robotic Process Automation
RPA can be defined as the automation of activities, usually performed by humans, to be performed by robot software. This robot is equivalent to a virtual worker however his main role is to substitute human interaction in repetitive activities.
The technology implemented in RPA will improve your company's efficiency and productivity, eliminate human errors, cost reduction, be easily integrated and managed by business users due to the unnecessary IT support.
Still, you may be wondering: what kind of activities can RPA perform? And how can I reduce my costs through RPA? With RPA you can simplify repetitive tasks such as email management, as robot software has the capacity to interpret the received email by collecting data and providing an automated answer. It can also help you with creating tasks, validating orders or even invoices.
In cases of administrative roles that require human interaction with several systems, thus requiring lots of time and concentration, the process can also be automated. Even though RPA implementation is still growing, it's estimated that in the future it will be a common solution across all types of sectors.
In conclusion, there are some important aspects to retain: cloud allows you to have your business and data online and access it anywhere, AI helps your machines become autonomous and RPA will automatize your repetitive tasks. Together and individually, these technological trends can contribute to making your business more digital and efficient. The good news is that we can support your business in its digital transformation journey, helping you to implement these technologies and make your business future-ready! Visit our service page to know more about our service offer and request an assessment from our team.
SUBSCRIBE TO OUR
NEWSLETTER
Sing up to receive our most recent use cases, blogs and insights.
Check our
Blogs and News
Find out more about our experience and how we deliver value to different industries through our automated solutions and cutting-edge technologies.
BLOGS AND INSIGHTS:DEMYSTIFYING TEST AUTOMATION: 5 REASONS WHY YOU COMPANY NEEDS ITThe importance of ensuring the quality and dependability of your applications cannot be overestimated in the fast-paced world of software development. Testing automation, a concept that...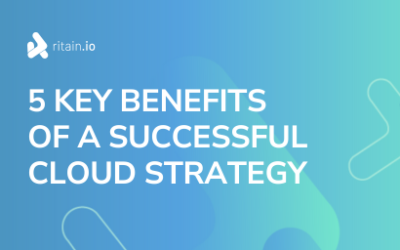 BLOGS AND INSIGHTS:5 KEY BENEFITS OF A SUCCESSFUL CLOUD STRATEGYAs a result of the worldwide pandemic, more organizations are implementing a cloud strategy, redefining their offerings and becoming more cost-effective, nimble, and imaginative in their operations....
Contact us for
More Information